Sayoko Camp / designer and photographer
2022.01.03 / Mon
180 word
Happy New Year!
This is the first time that I have been in Japan for New Year in 3 years.
I am also very happy about being with my family on this day.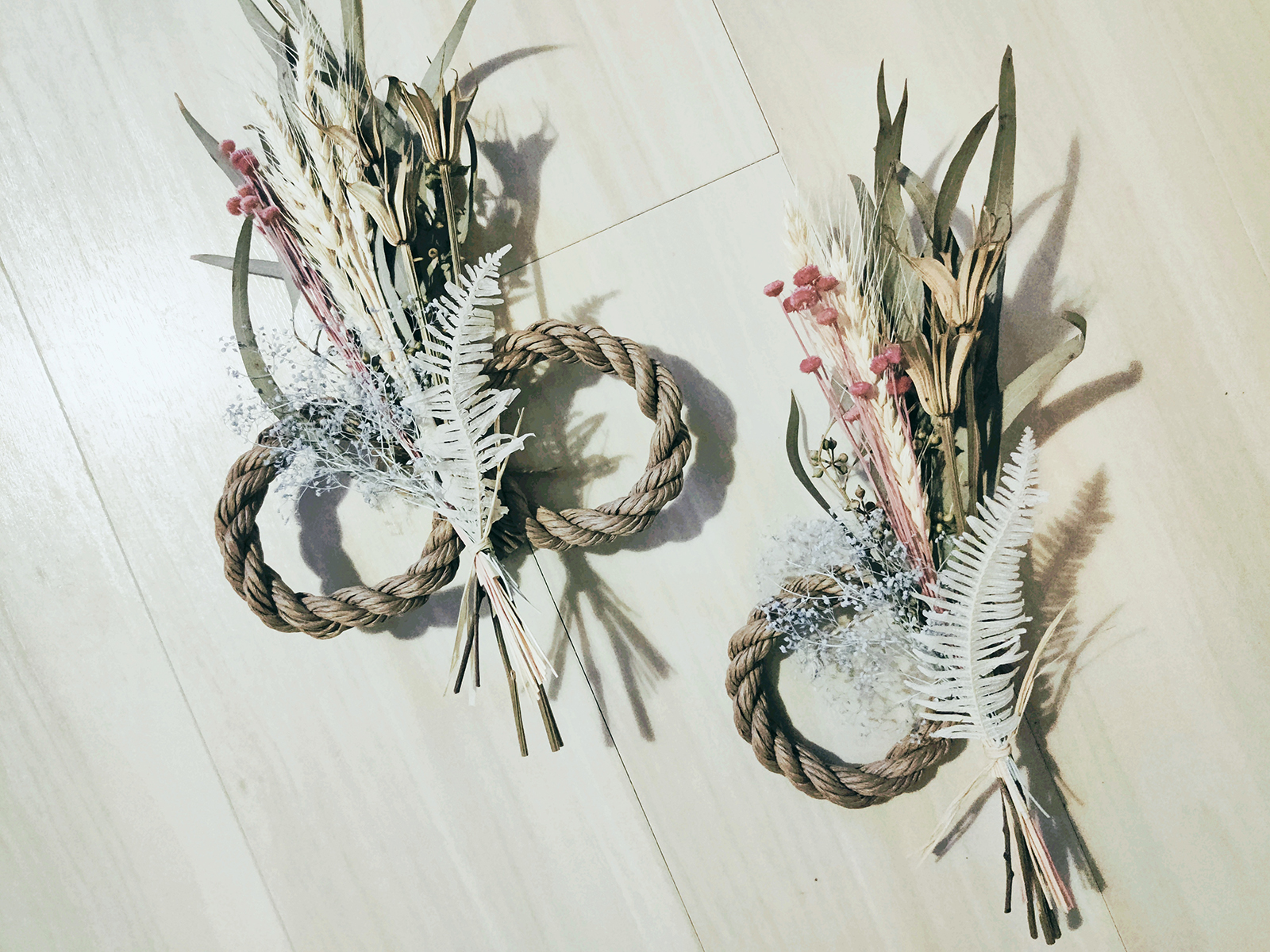 My husband and I wrote down 5 resolutions each this year. One of my resolutions is "working less, earning more, and spending more time with my daughter". I think this is my most difficult resolution but the most important one for me and my family.
Also, one of my secret resolutions is "improving my English." It is difficult to keep my motivation up to learn English because I got used to spending time speaking Japanese after coming back to Japan. I restarted watching some TV shows with English subtitles, not Japanese, and will continue doing that during my extra time.
We paid a visit to a shrine.
By the way, my family and I paid a visit to the Osaka-Tenmangu, which is called "Hatsumoude", on New Year's Day with my sister before going to my parent's house. We got some good luck charms and a fortune-telling slip, which is called "Omikuji". My daughter and my sister got "Good luck" and I got "Great luck".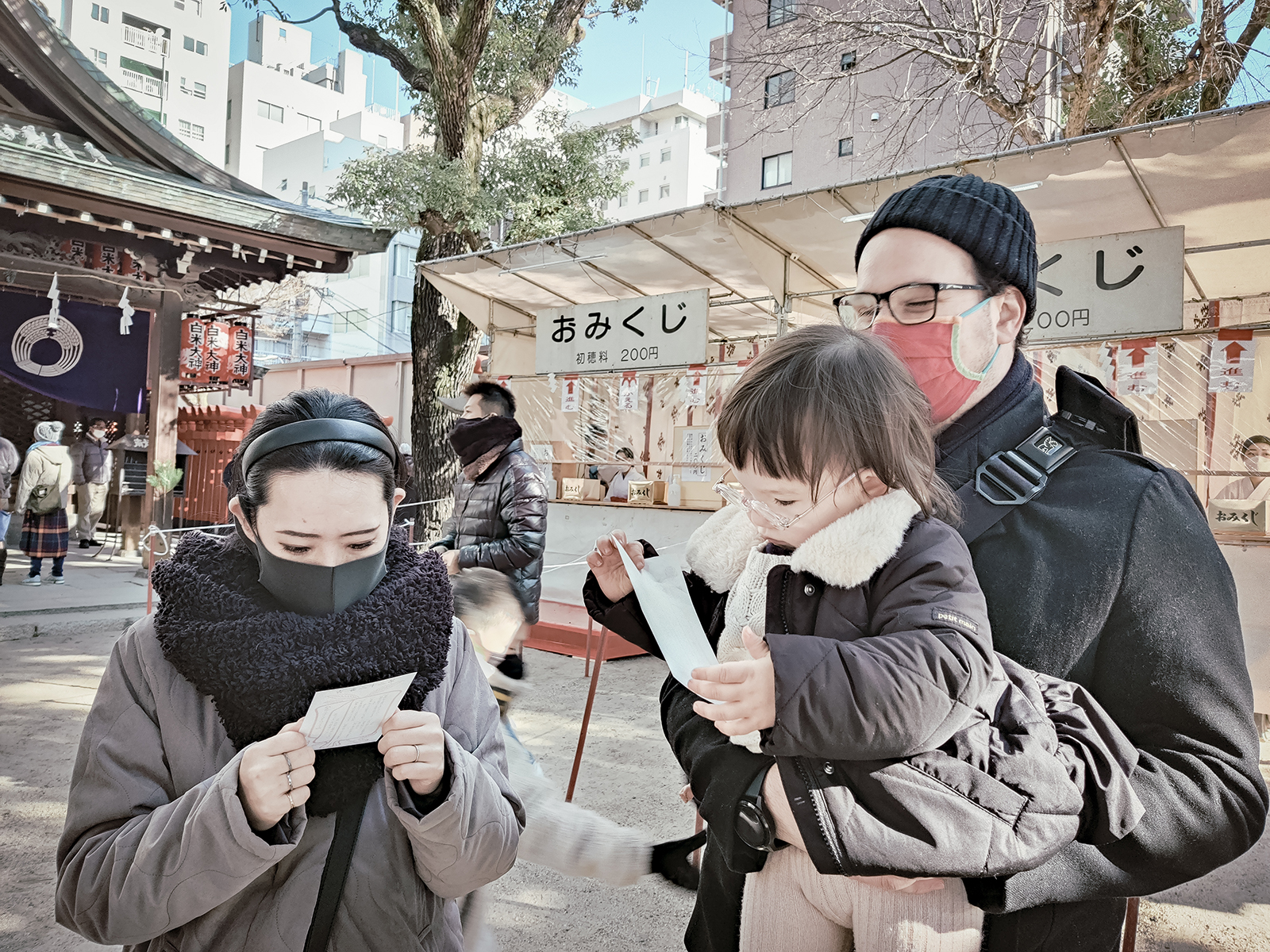 Anyway, I am just going to keep doing my best for everything that I want to do this year.
2021.03.01 / Mon
153 word
My family and I arrived in Japan on January 20th.
I wrote an article note.com, so if you are interested in it, please read it.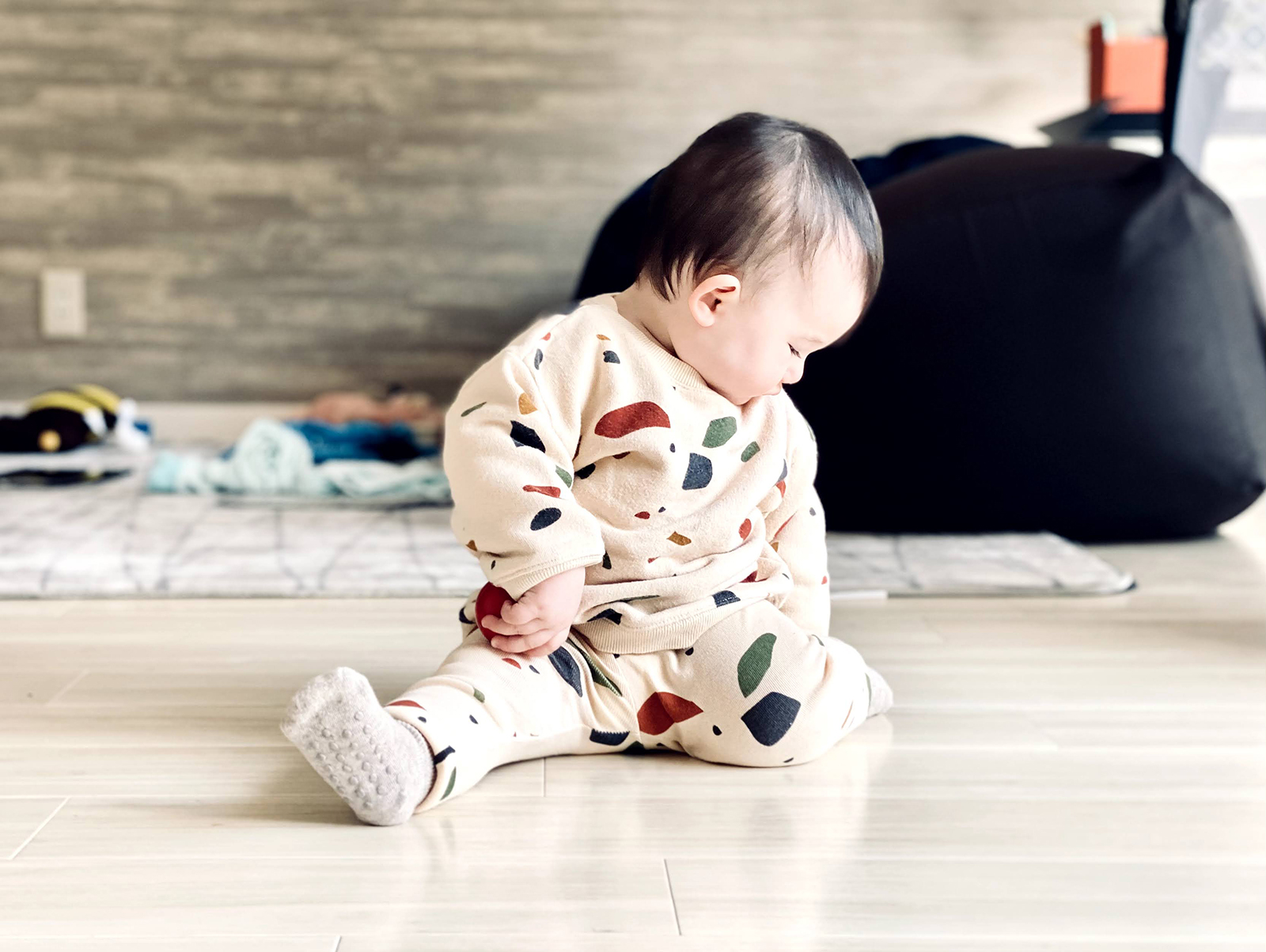 I am very happy because some old clients have contacted me, and I am getting new clients as well.

Today, I had a Zoom meeting with a client that is a Pediatrician. We talked about the differences in child-rearing between Japan and America. She also told me some things that I should do for my daughter. I hope that this project will be good for each other.

I am going to refresh my Japanese website before I get too busy to do so. I already feel that it is difficult to work while raising a baby, however, I hope to show my clients the difference in my designs.

I am going to try to update this blog as much as I can, so please check back sometime soon.
On Friday, We went to the hospital for prenatal care. This increased to twice a month after 29 weeks of pregnancy. Sachi's heartbeat was perfect. The doctor is gradually increasing the amount of information she gives us every visit. She gave us information about the hospital where I will give birth, about the labor induction, and she asked if we already have a Pediatrician or not. I am getting nervous, but, on the other hand, I still can't believe that I will give birth. I wonder if everyone who experiences pregnancy feels this way.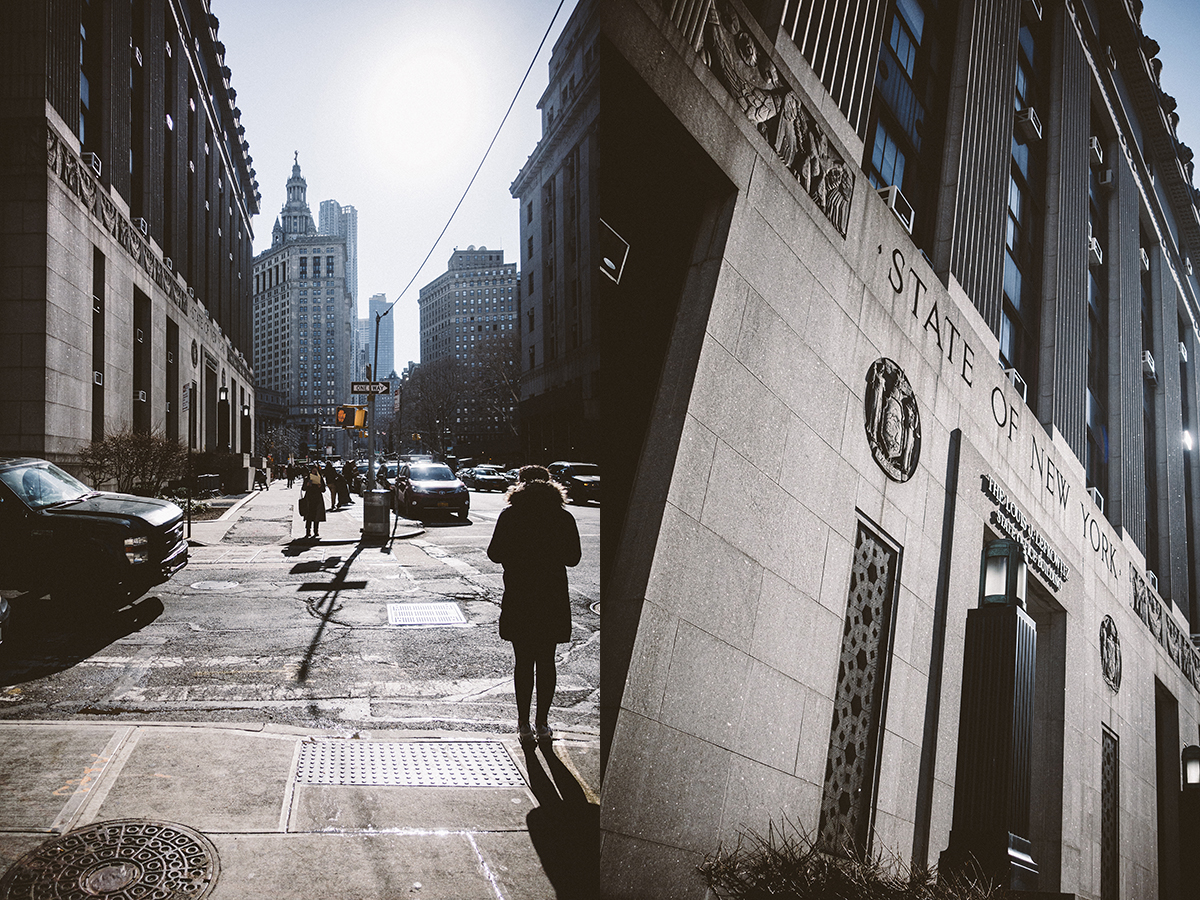 When the appointment was over, we went to the Consulate General of Japan in order to add my marriage to Anthony to my family register (https://en.wikipedia.org/wiki/Koseki). Then, we went to the Courthouse to apply for my name change (to add my former family name as my new middle name).
Shopping around in Soho
After the Courthouse, we shopped around in Soho for a while. We went into a cute French store called "French", then went to Allbirds and bought matching shoes.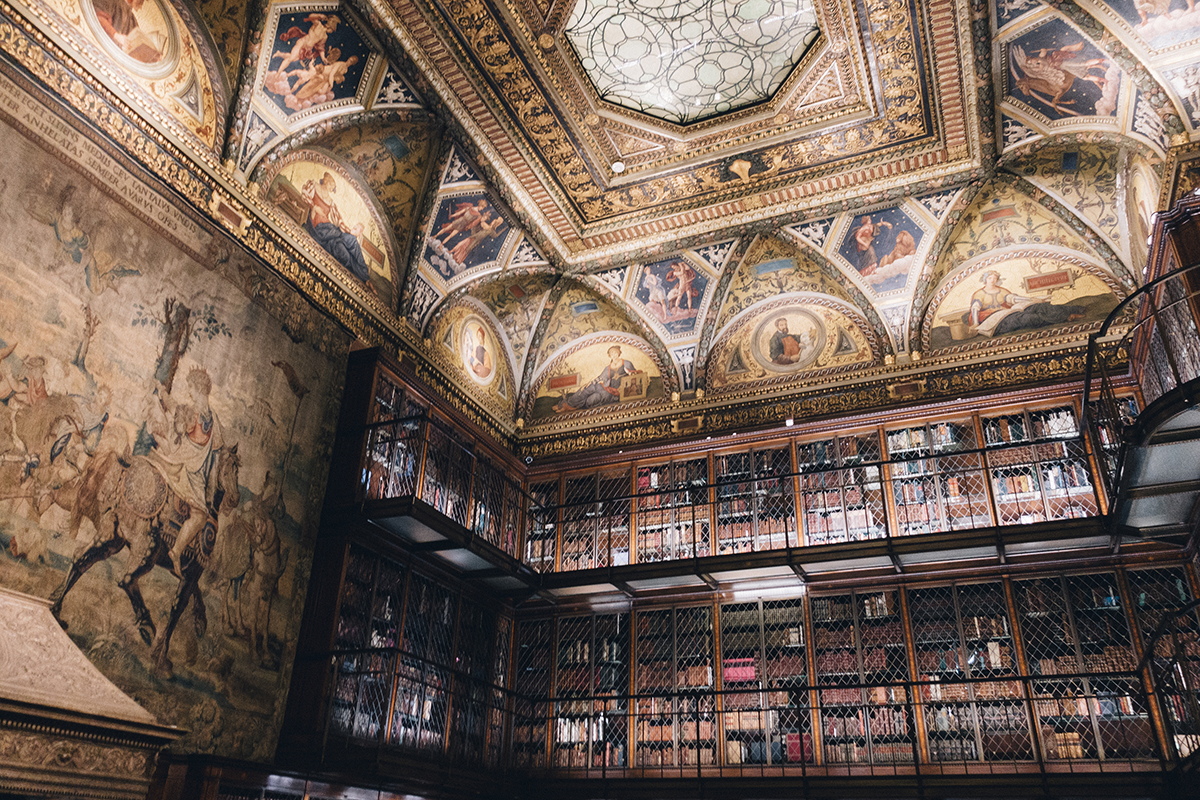 The Morgan Library & Museum
in Midtown
Later in the evening, we went to The Morgan Library & Museum in Midtown because I had really wanted to go for a while. The library was so beautiful and the exhibitions were amazing. The general admission is $22, but it is free to visit the library on Friday nights. I recommend that everyone go there.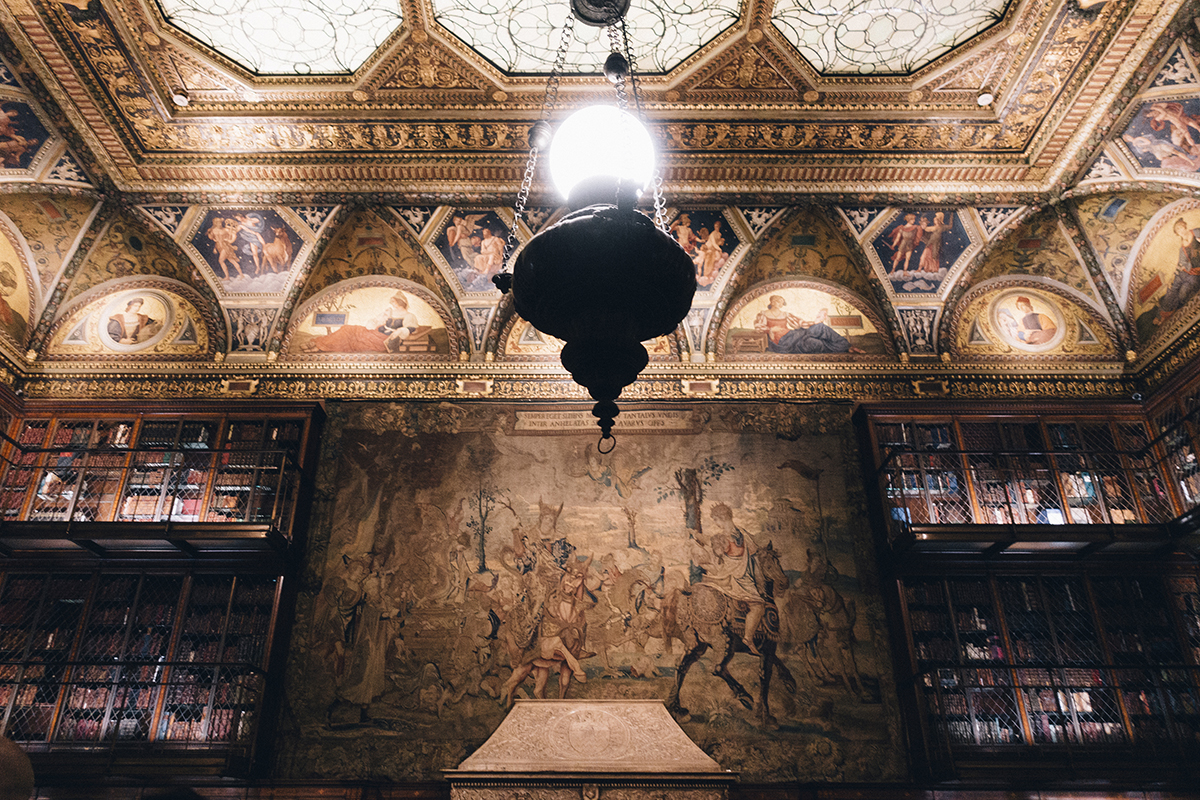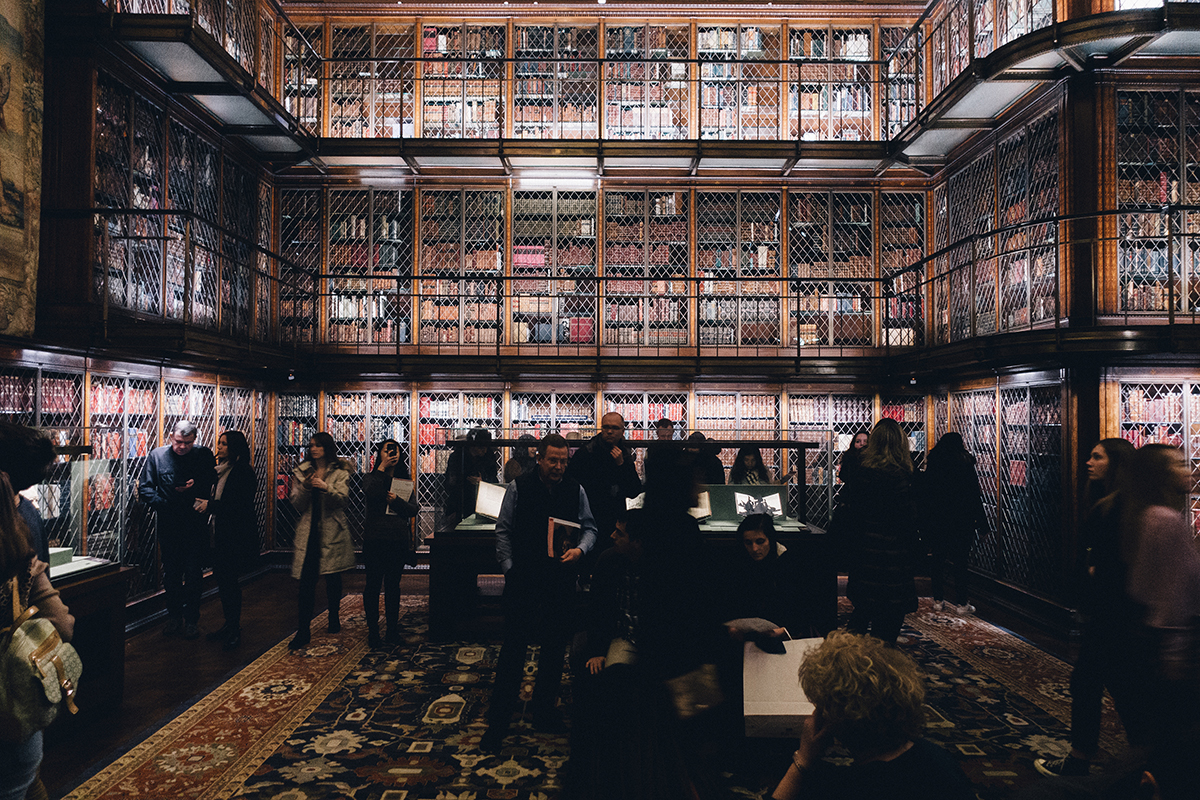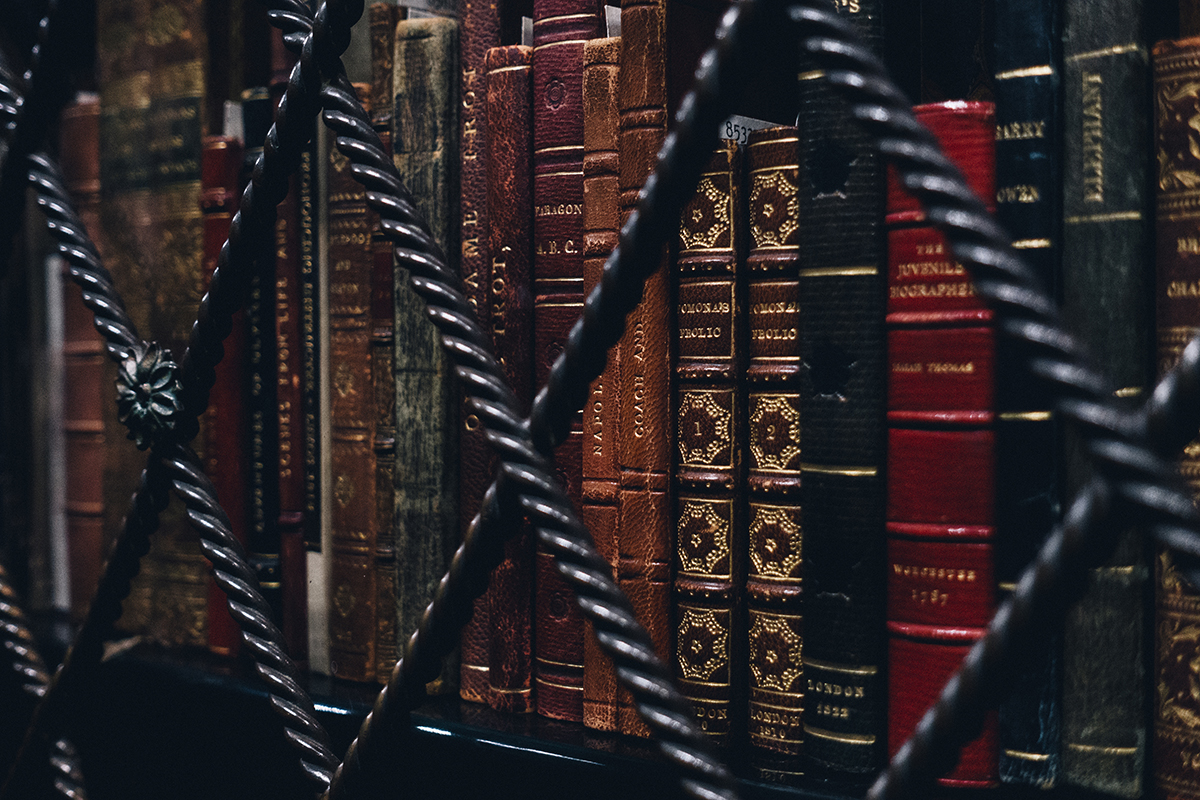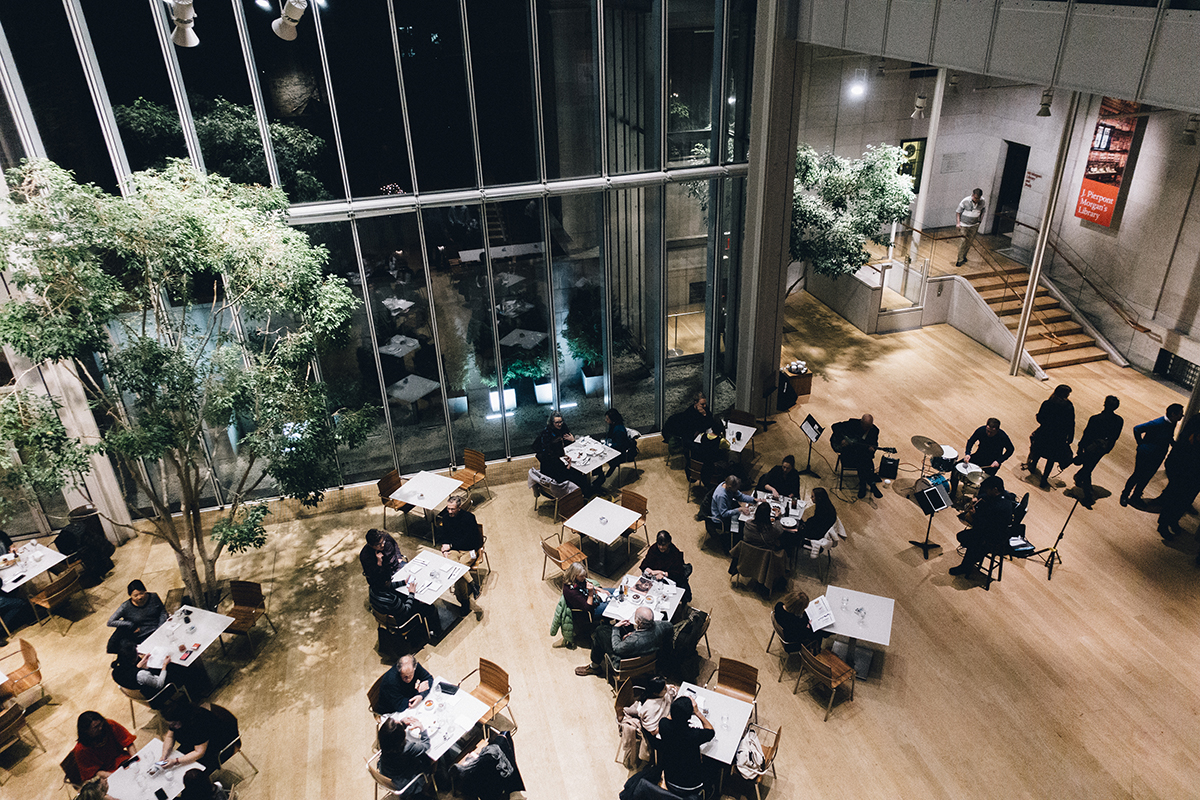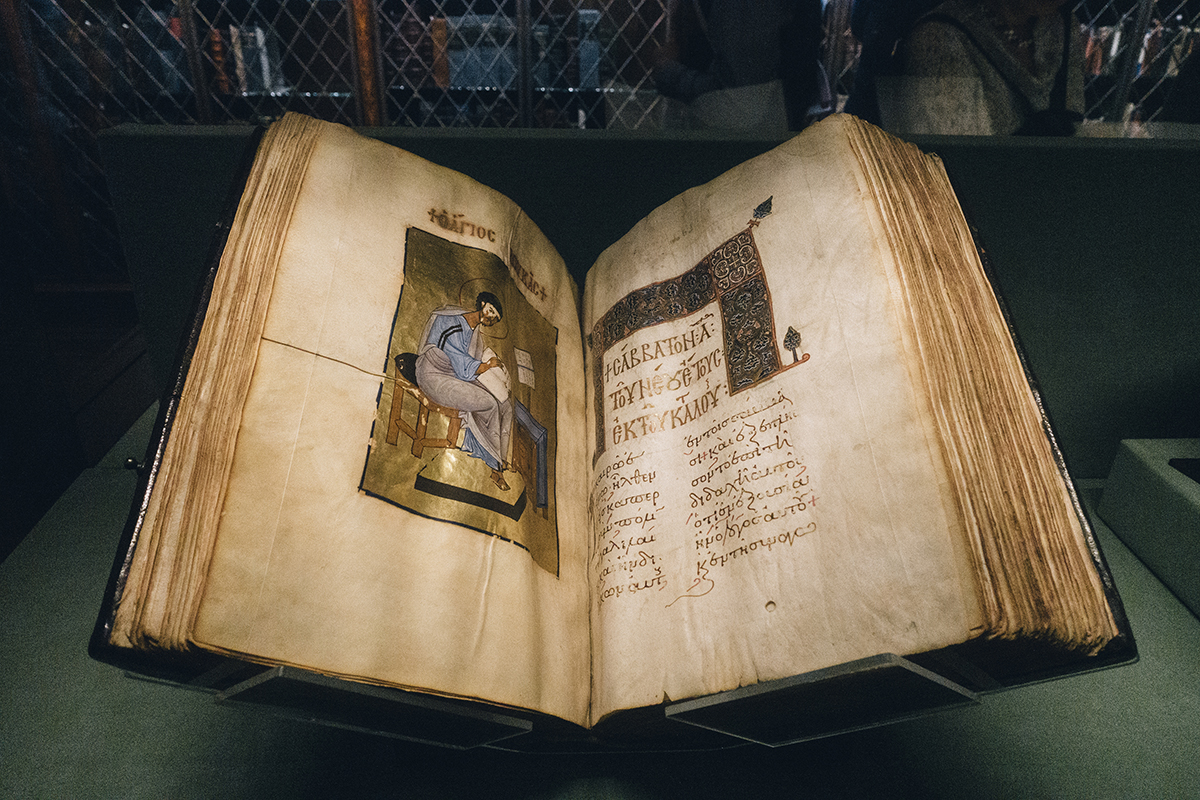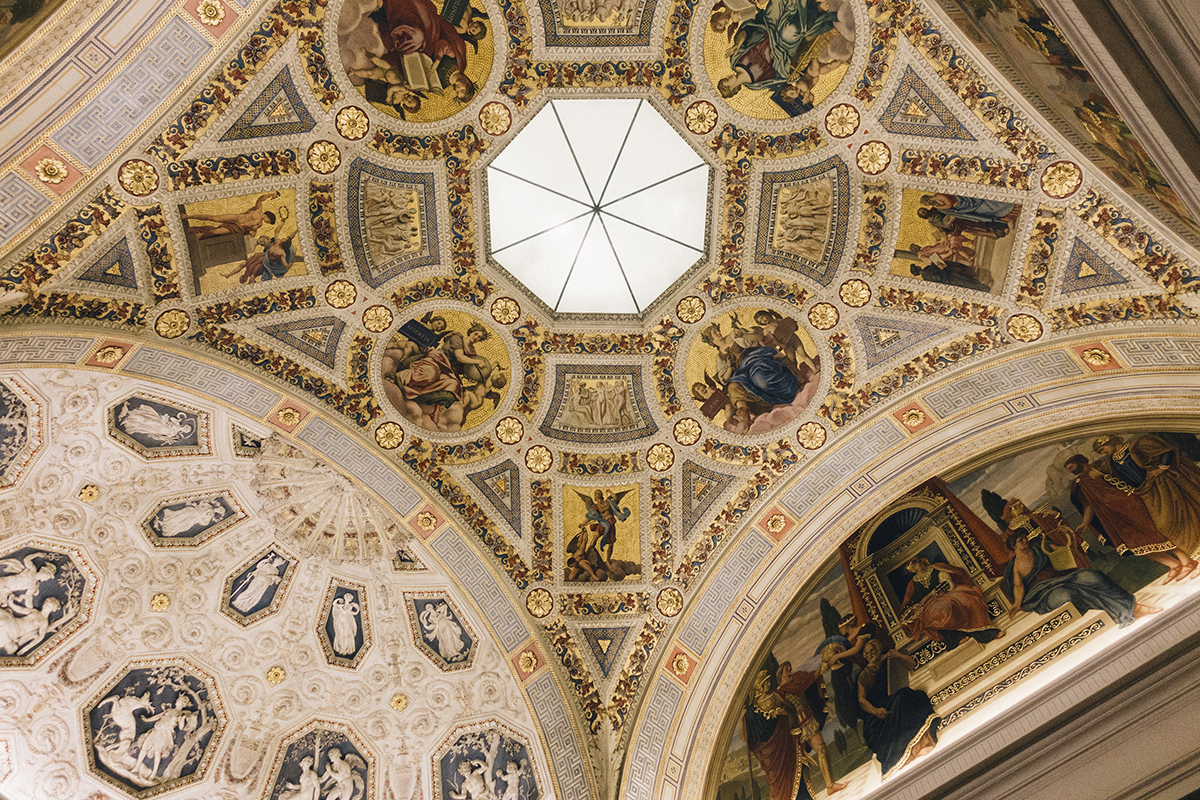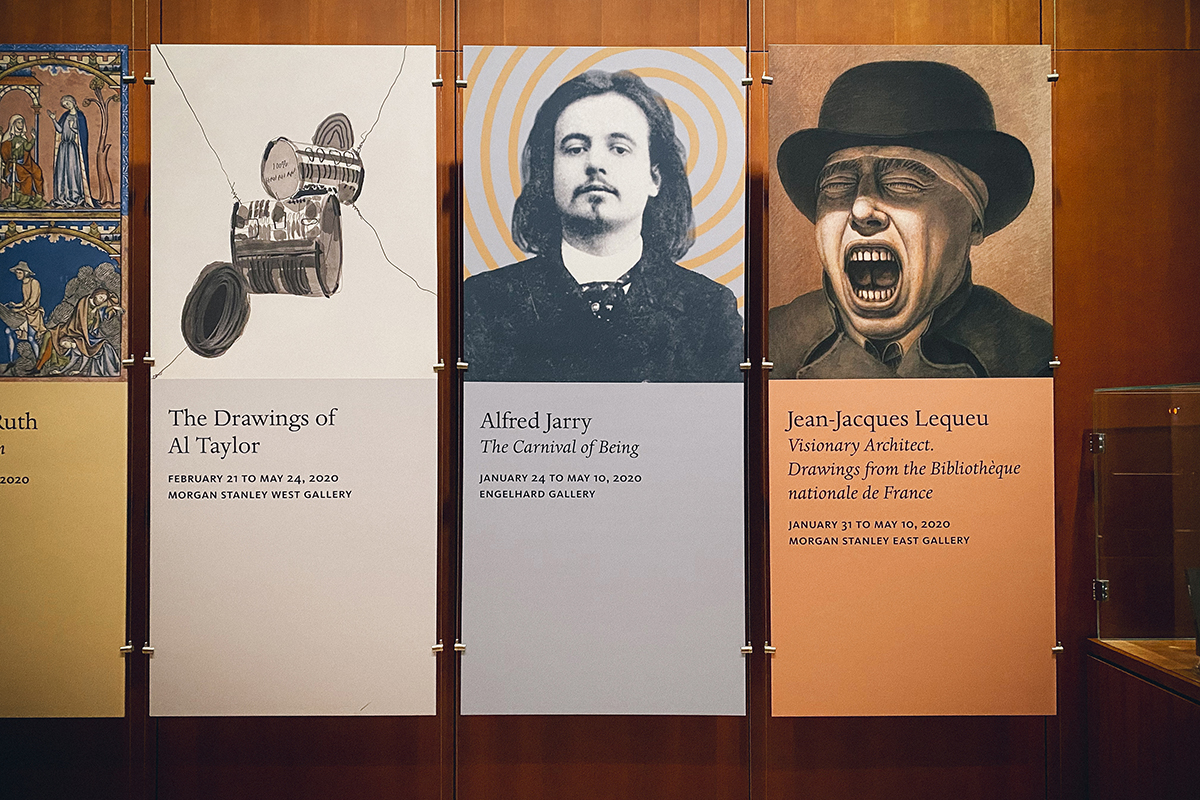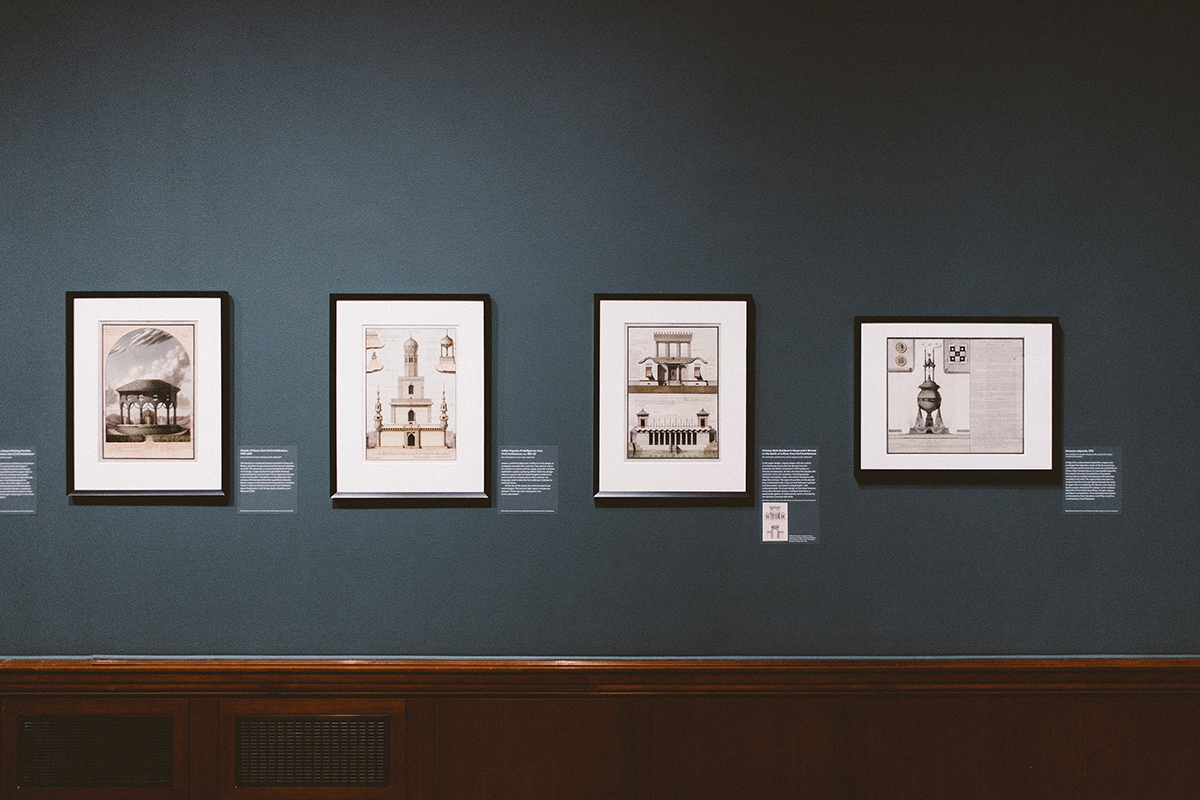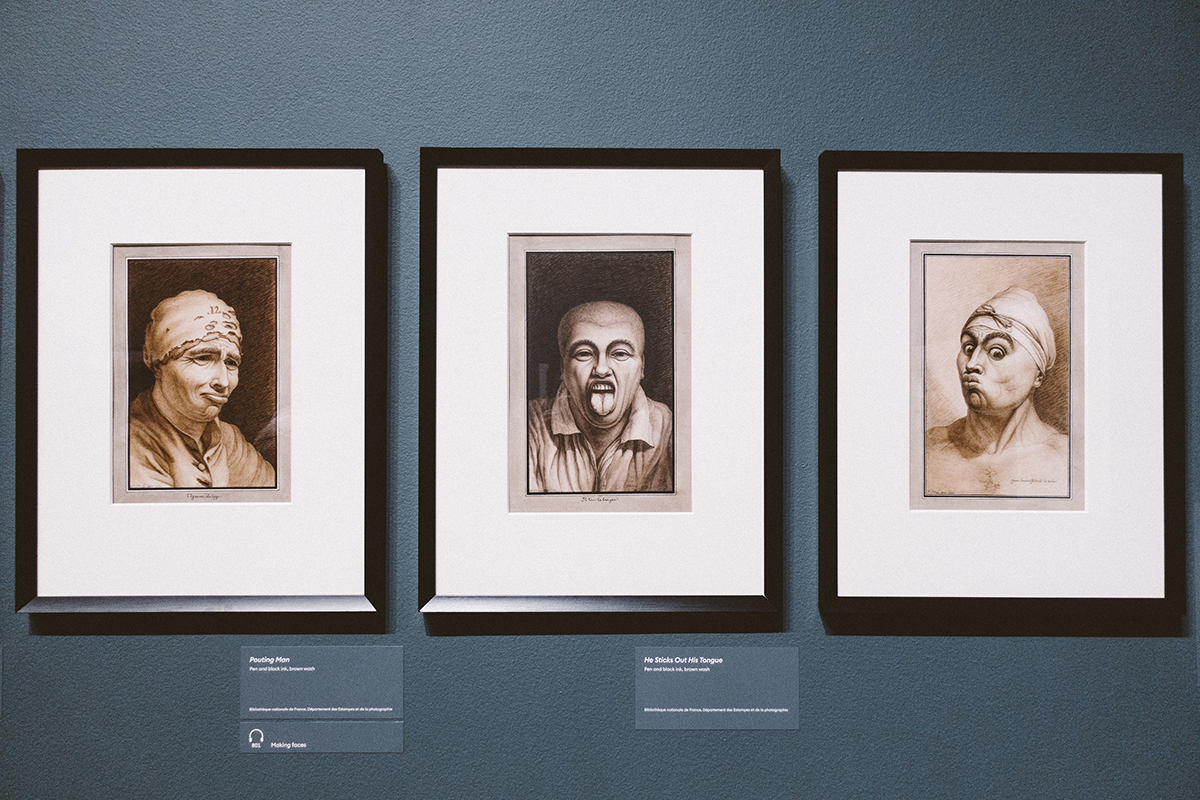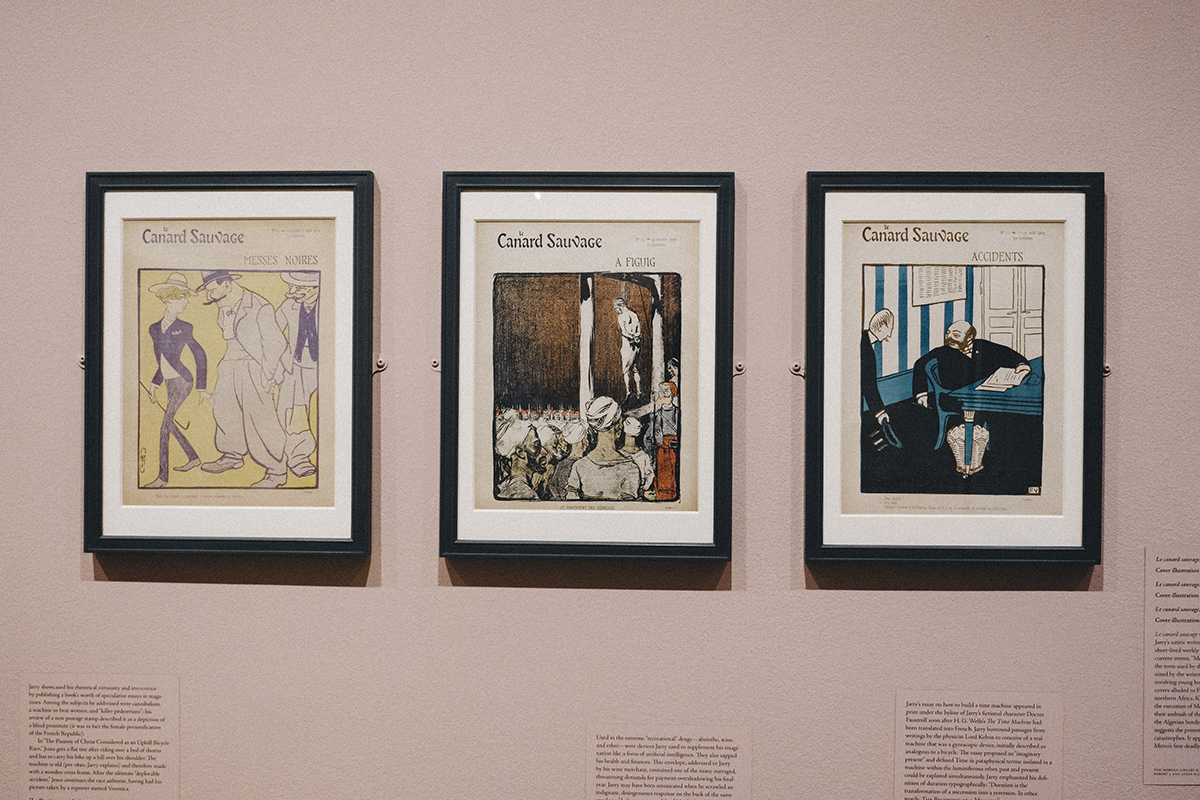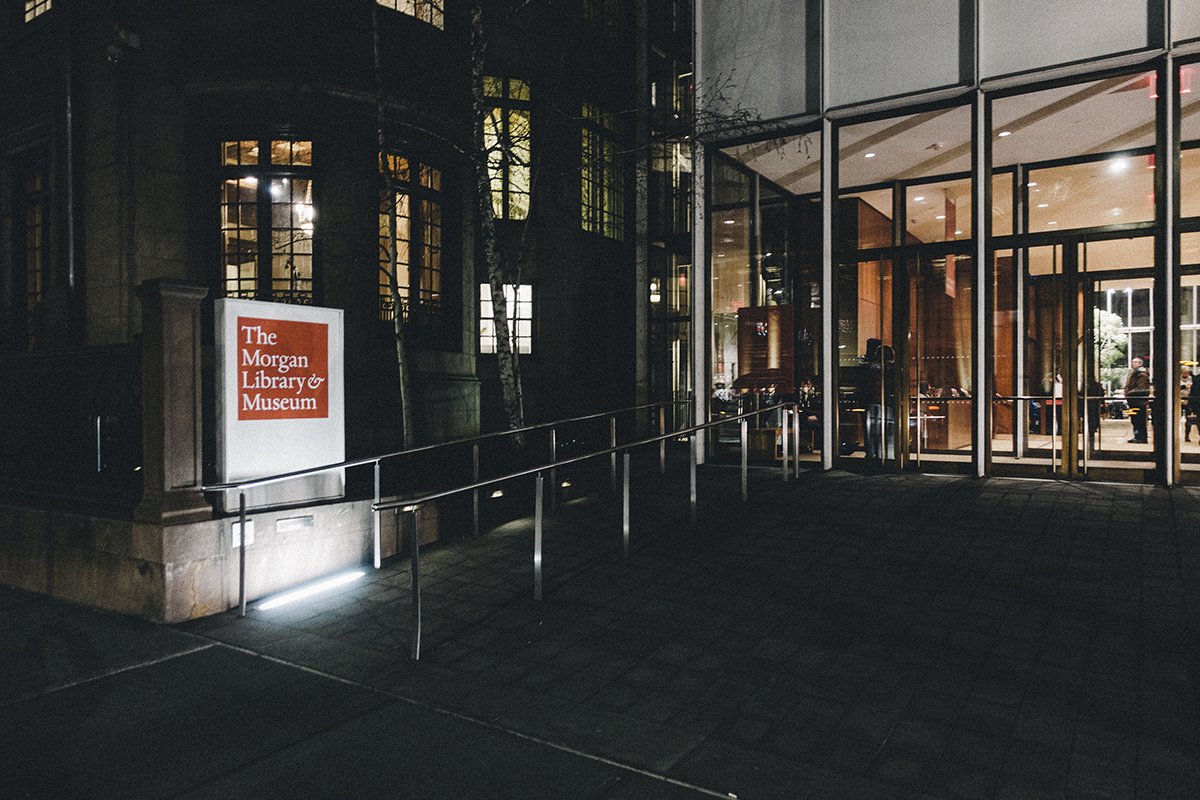 On February 14th (Valentine's Day), Anthony and I went to the Alice Tully Hall to listen to "The Beethoven String Quartets", as performed by the Danish String Quartet.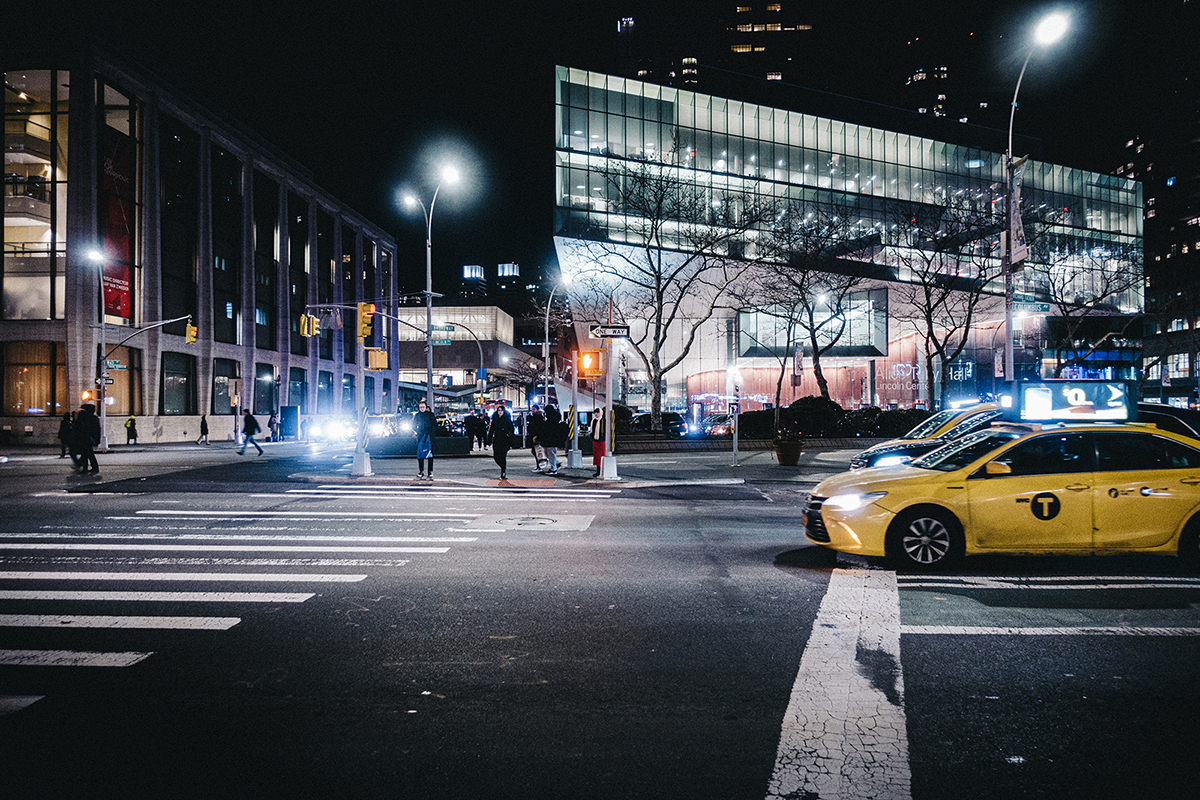 I appreciate that he planned it about three weeks ago. He gave me a list of four choices: Jazz, Opera, Ballet, or Beethoven. I wanted to experience all of those which he chose, but I decided to listen to the quartet because I thought Sachi would enjoy listening to classical music very much. As I had anticipated, she was very lively while the music was playing, approximately 2 hours.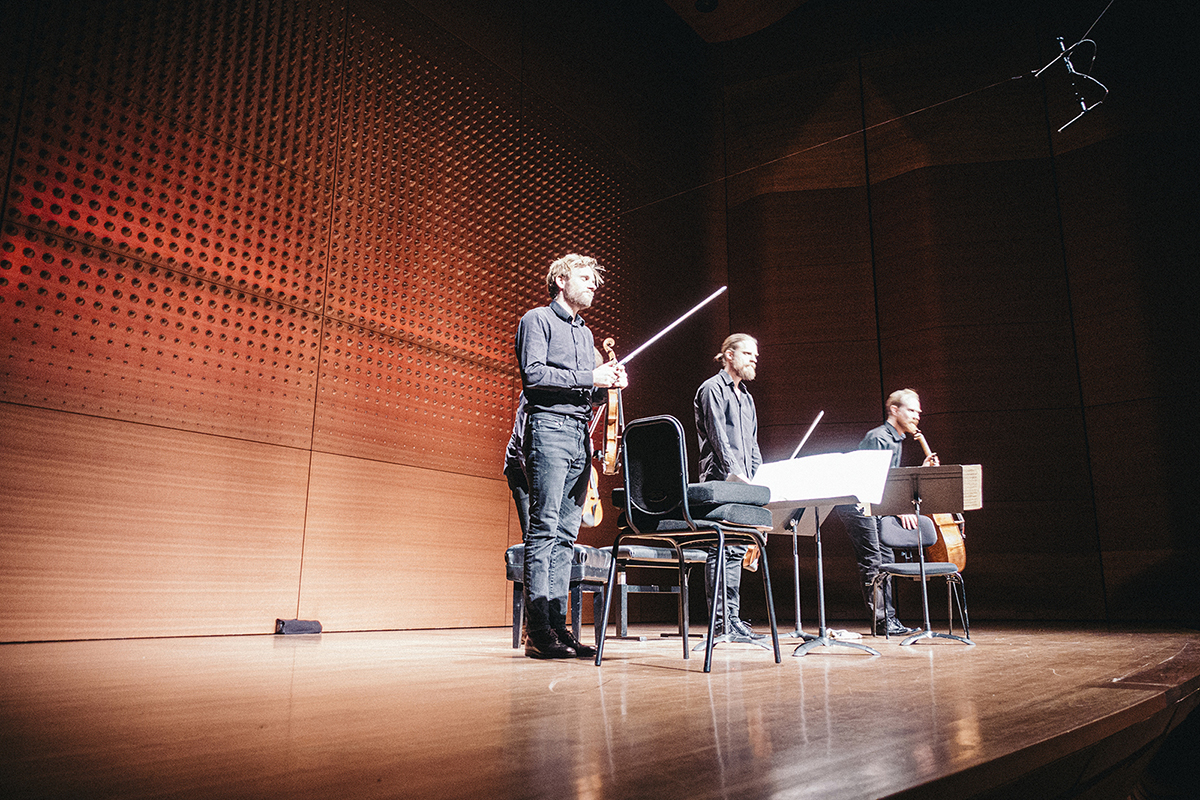 The next day,
we went to Tiffany's new flagship store
at 57th and 5th avenue.
I saw pictures on Twitter of a pop-up store at Tiffany's as a Valentine's Day event. I am not particularly interested in high fashion brands; however, I thought I might like the pop-up store. I also thought I should turn my eyes to fields that I am not particularly interested in.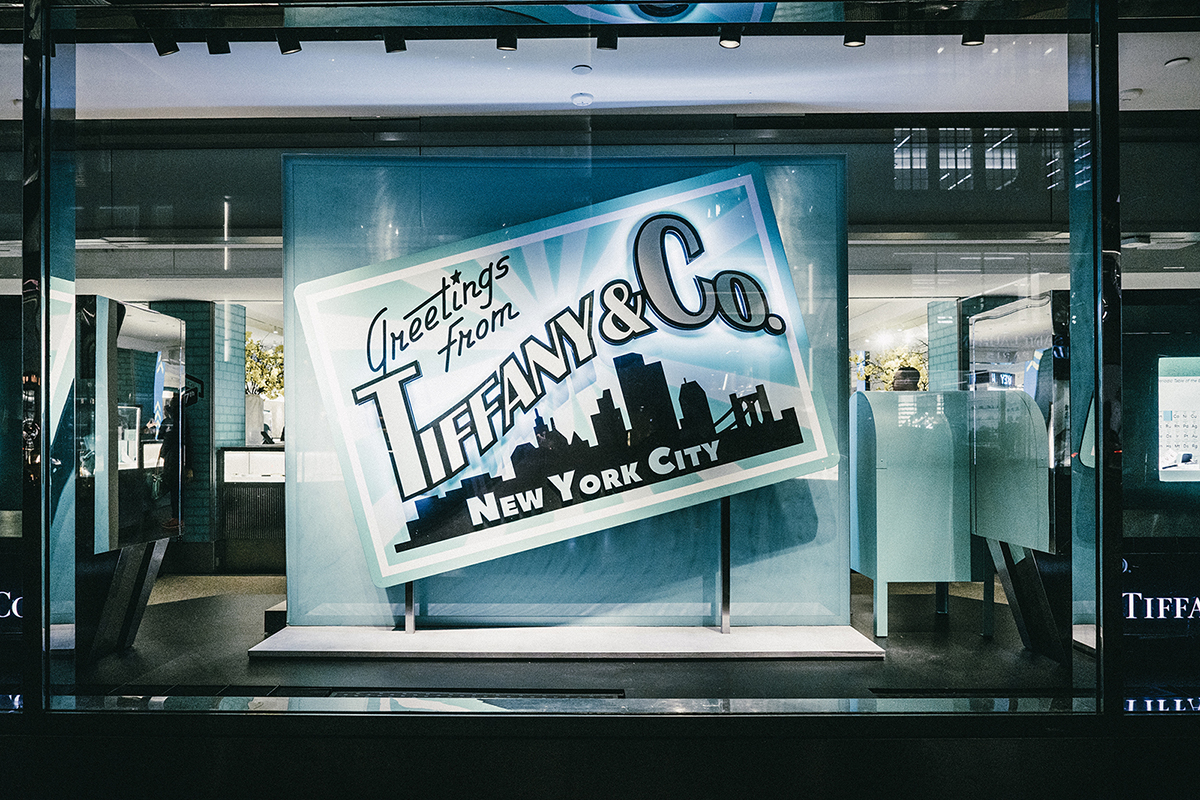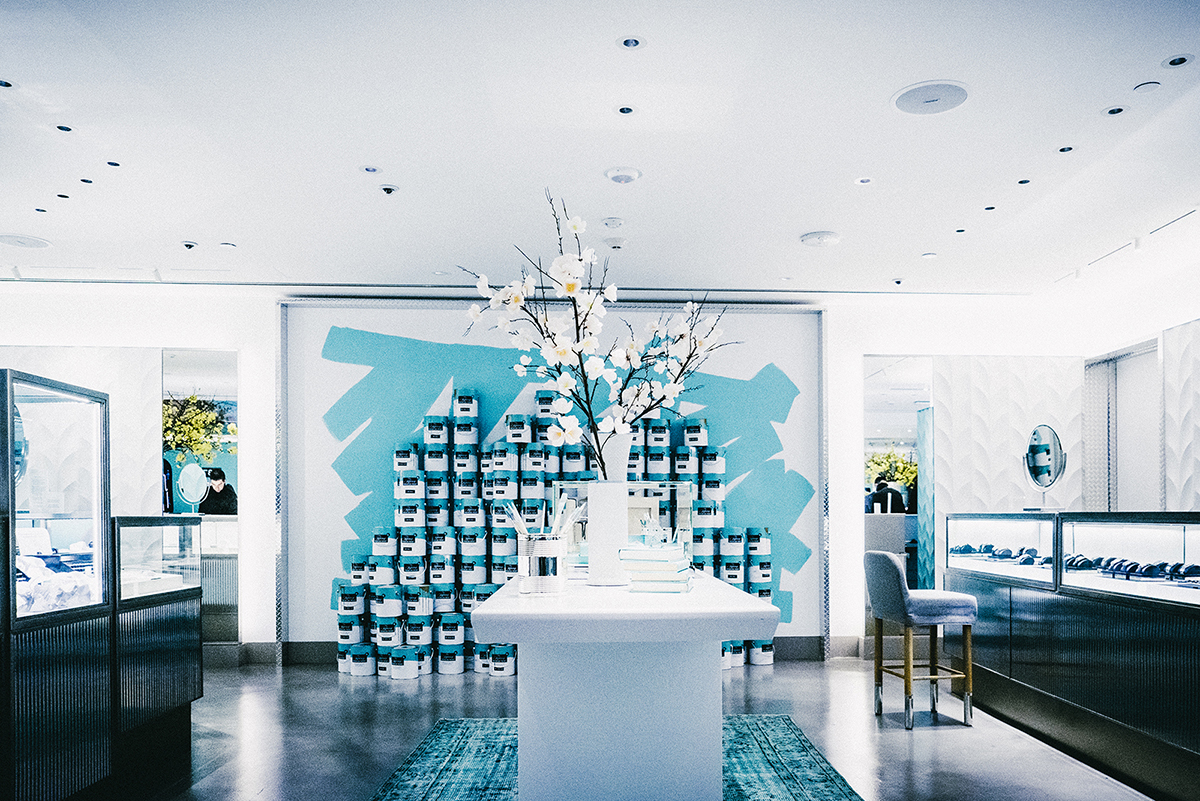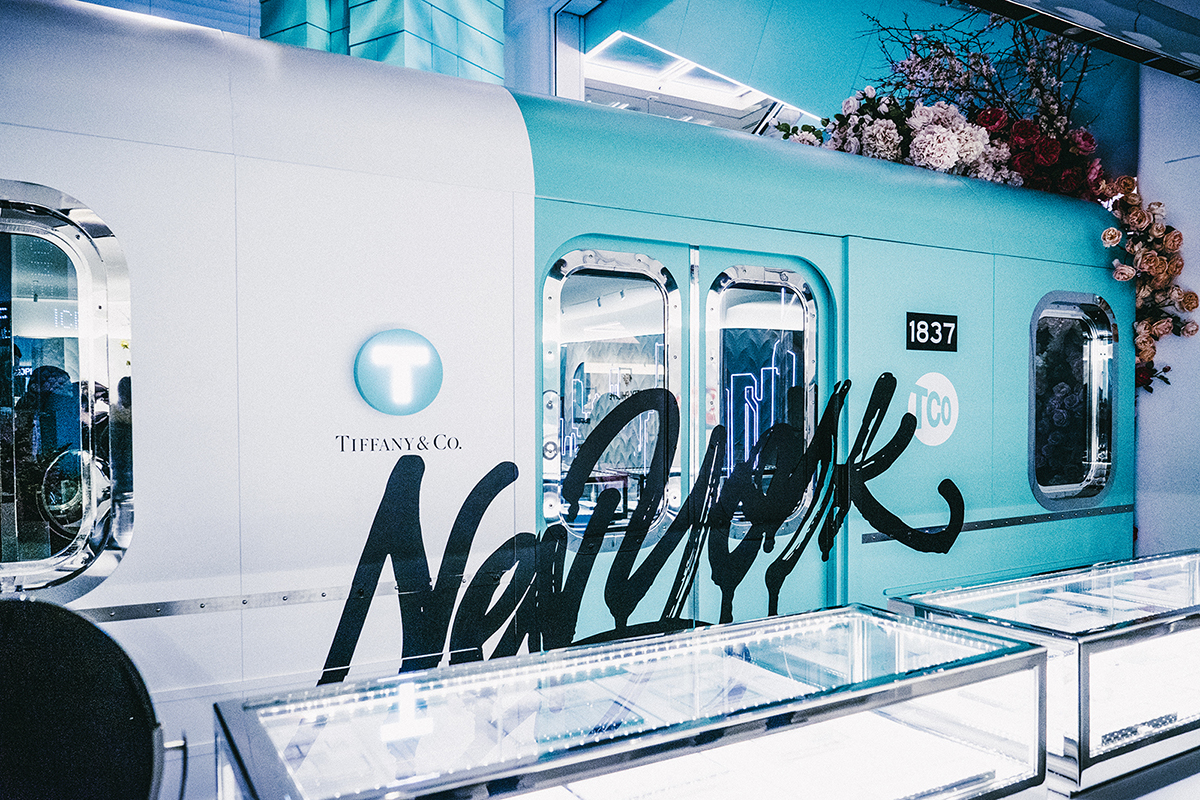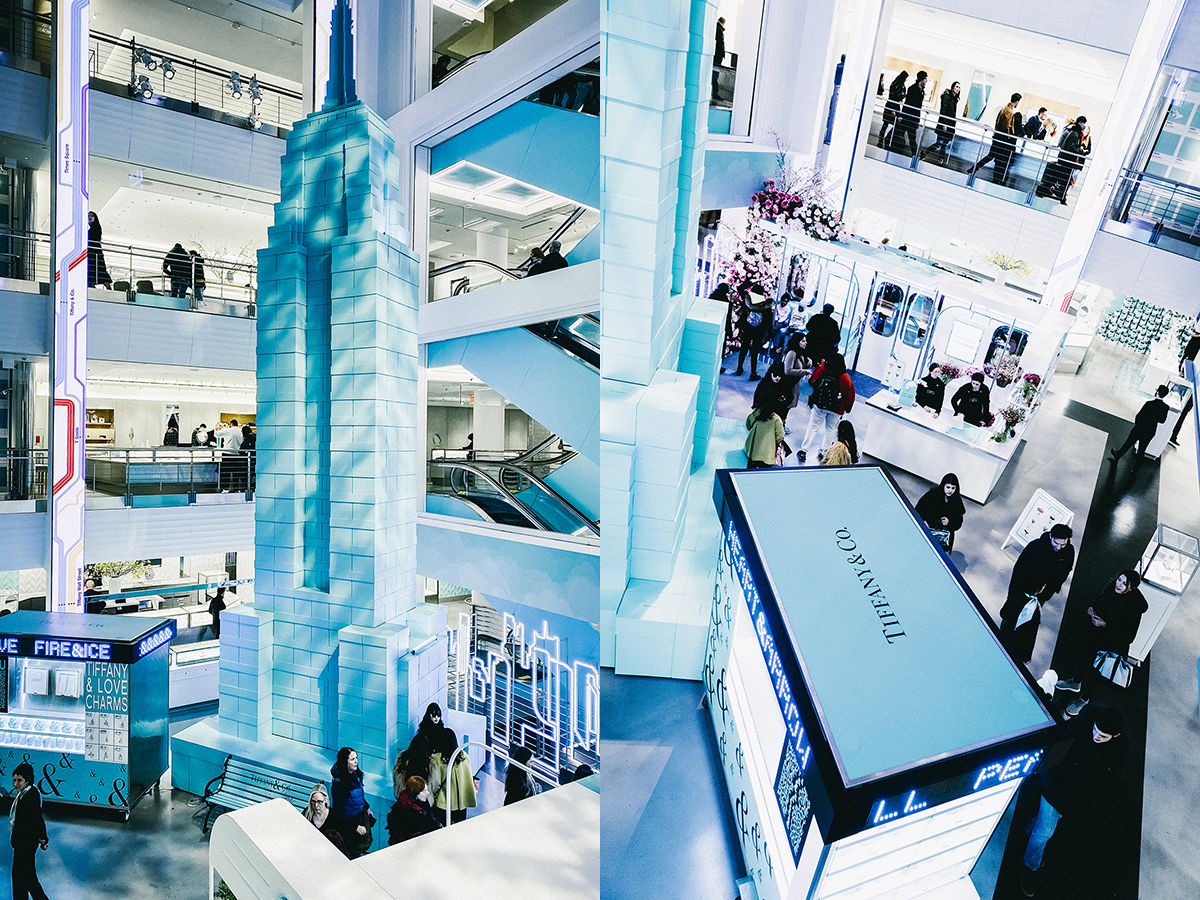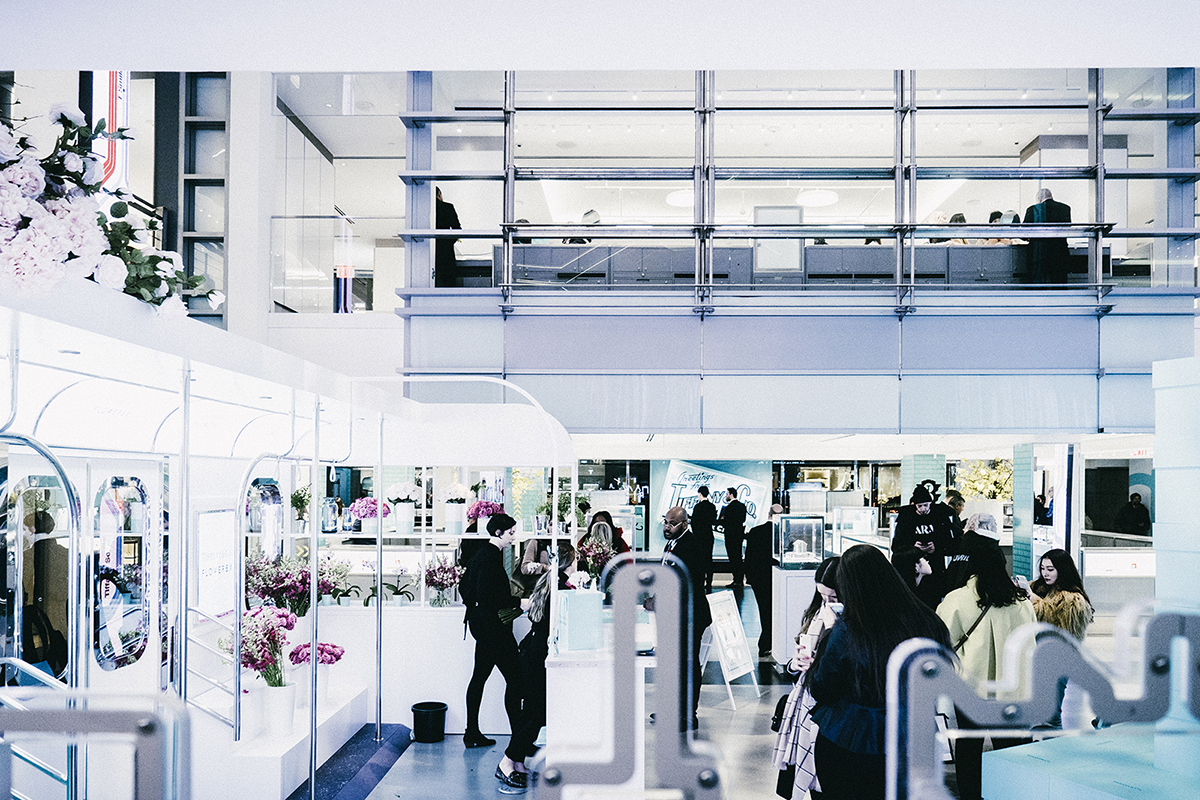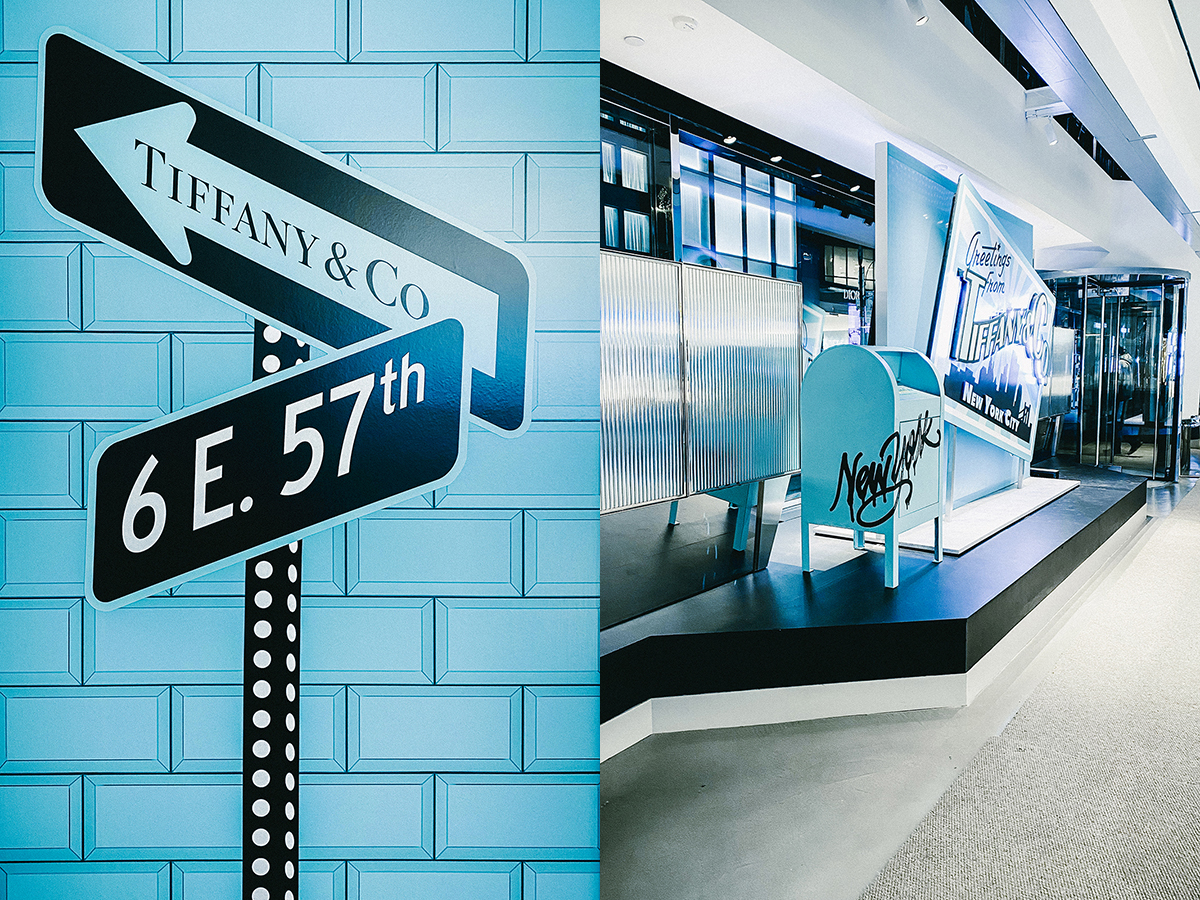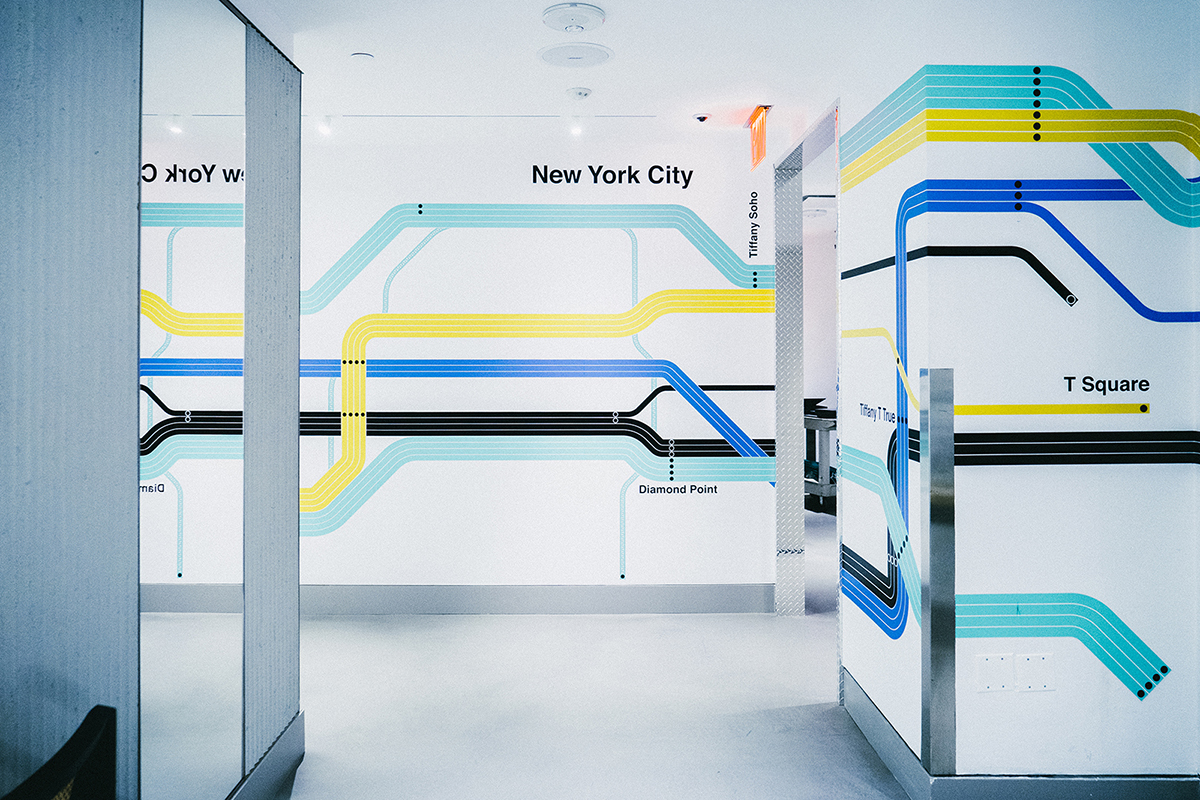 The pop-up was located inside the Tiffany's, and it was expressed as a New York City subway train. I actually liked these graphics very much.
The Stone Street Historic District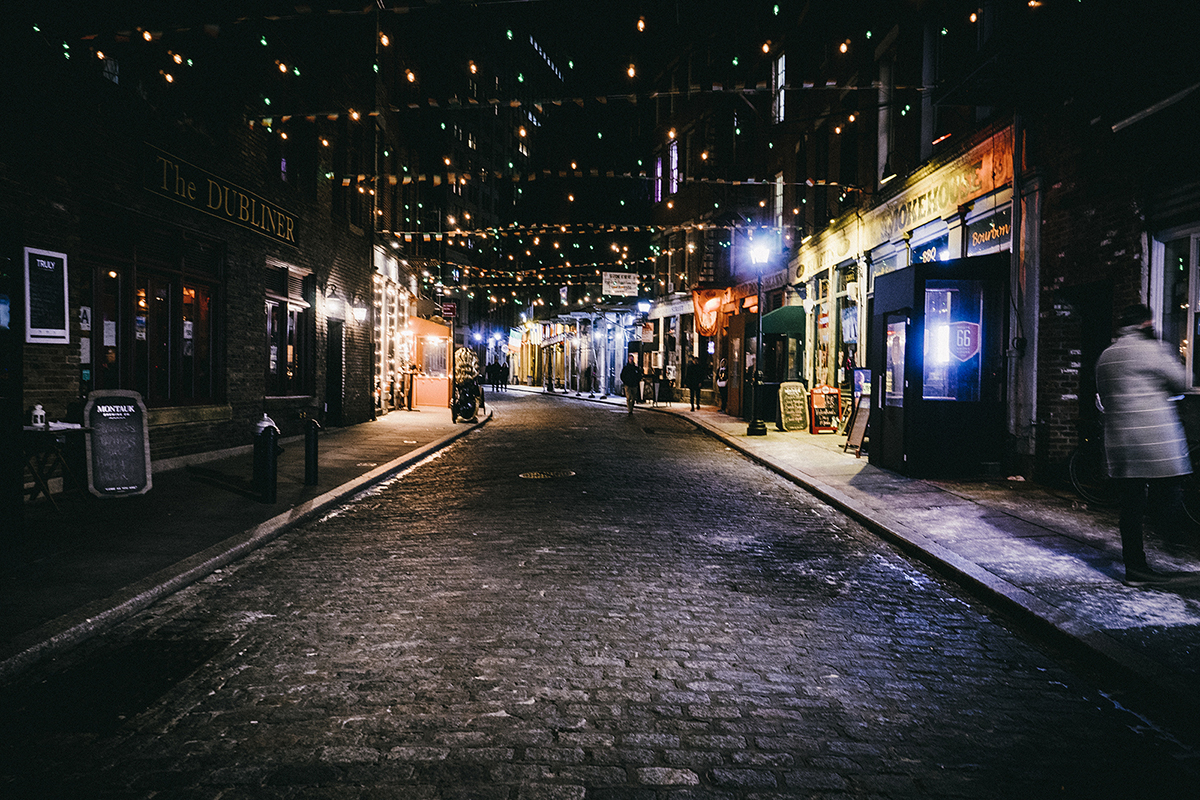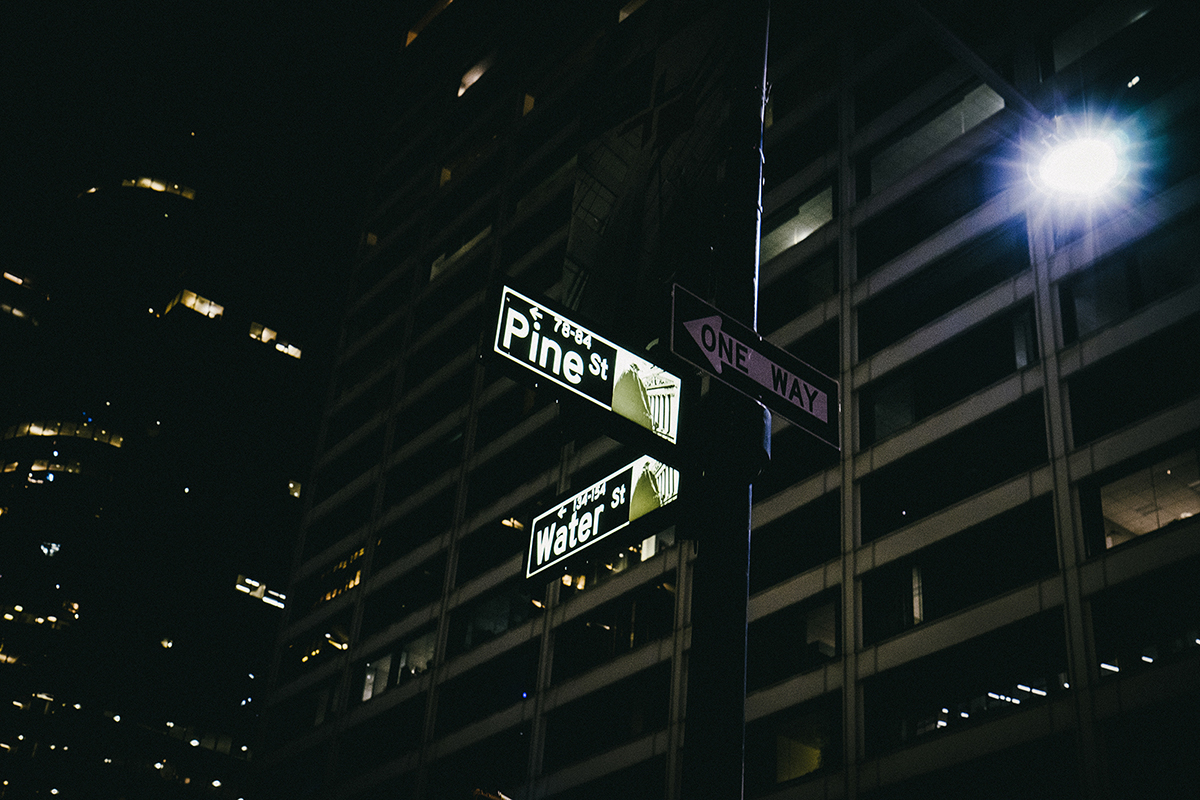 Big seesaws
as an art installation
After that, we went to the Seaport District by way of the Stone Street Historic District in the Two Bridges neighborhood to see and play with big seesaws which were located there as an art installation.

I heard these seesaws had been located on Broadway last month, but I couldn't go there. I enjoyed it because the last time I had played on a seesaw was about 30 years ago.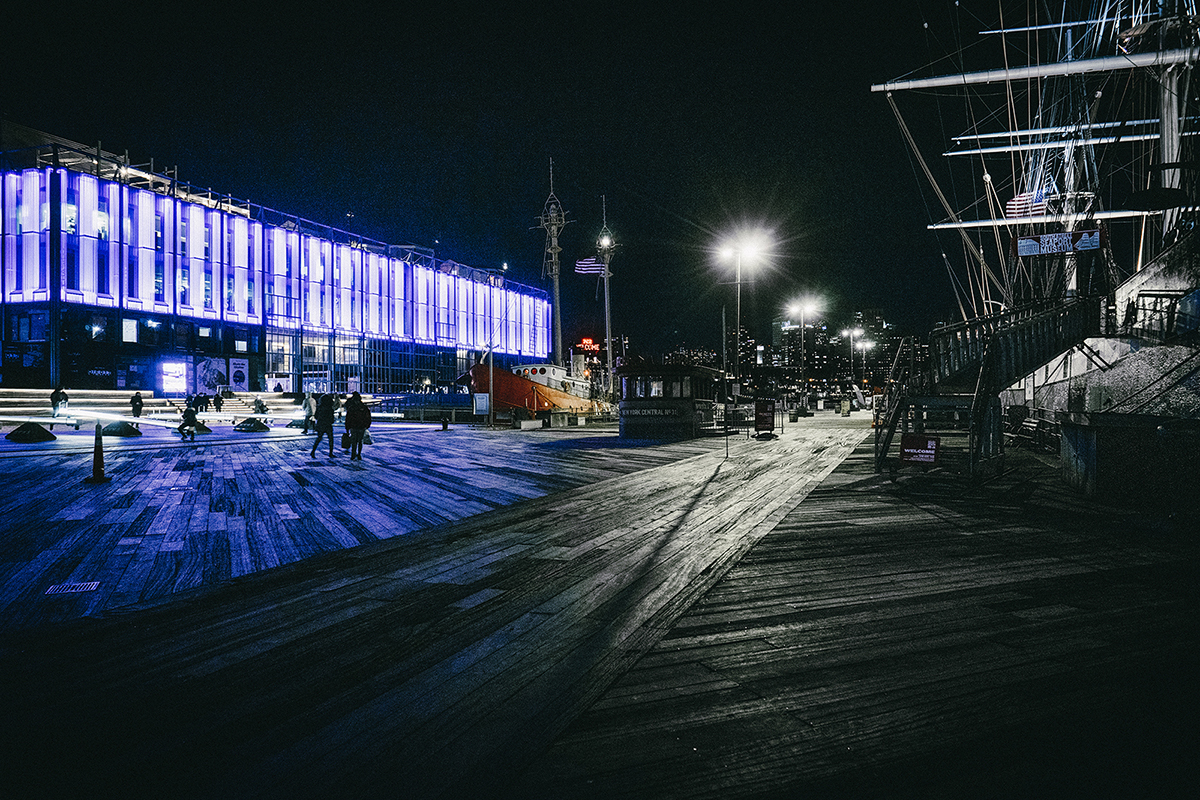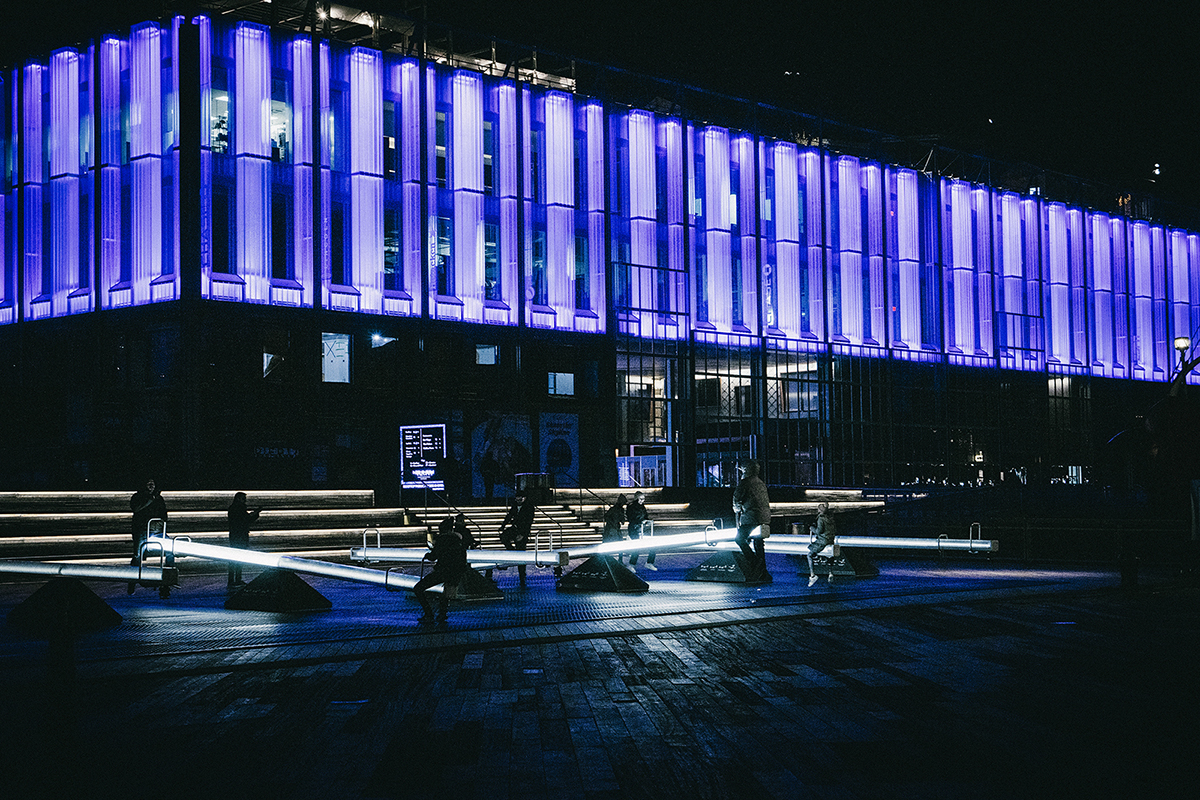 We saw the night view that included the Brooklyn Bridge from the rooftop at Pier 17, which is next to Seaport Square. I didn't know about that place before Saturday, but I want to recommend it to everyone because of how beautiful it was that night.

We had a wonderful time together this weekend.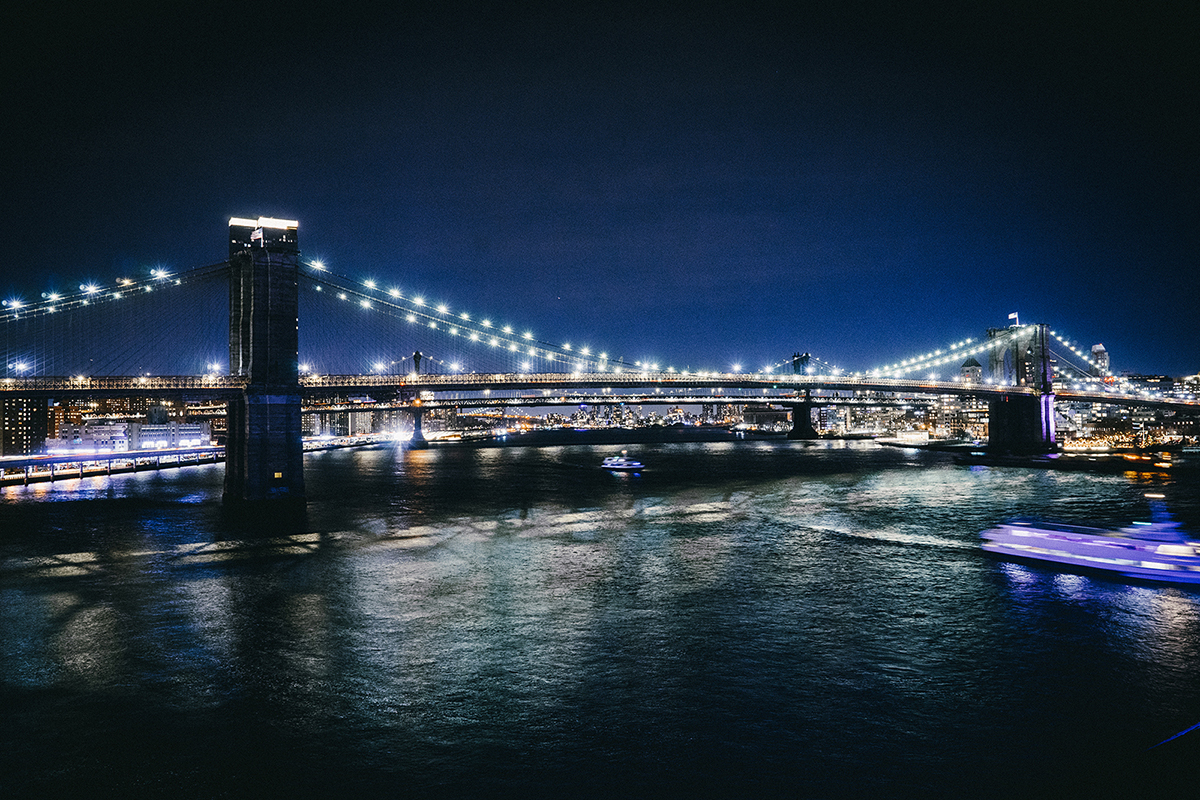 I took pictures using SONY α7 which I used before I got my SONY RX100V about a year ago. It was more fun to take photos with the DSLR than it has been with my point-and-shoot. I came to like this area so much and I want to go there again.
Due to how fast life has been this past year, I have only been thinking about my future. As a passing thought, I realized that I have been living in New York City for 11 months.

At the end of November, for Thanksgiving, Anthony and I went to Seattle to meet his family (I had met his mom once before).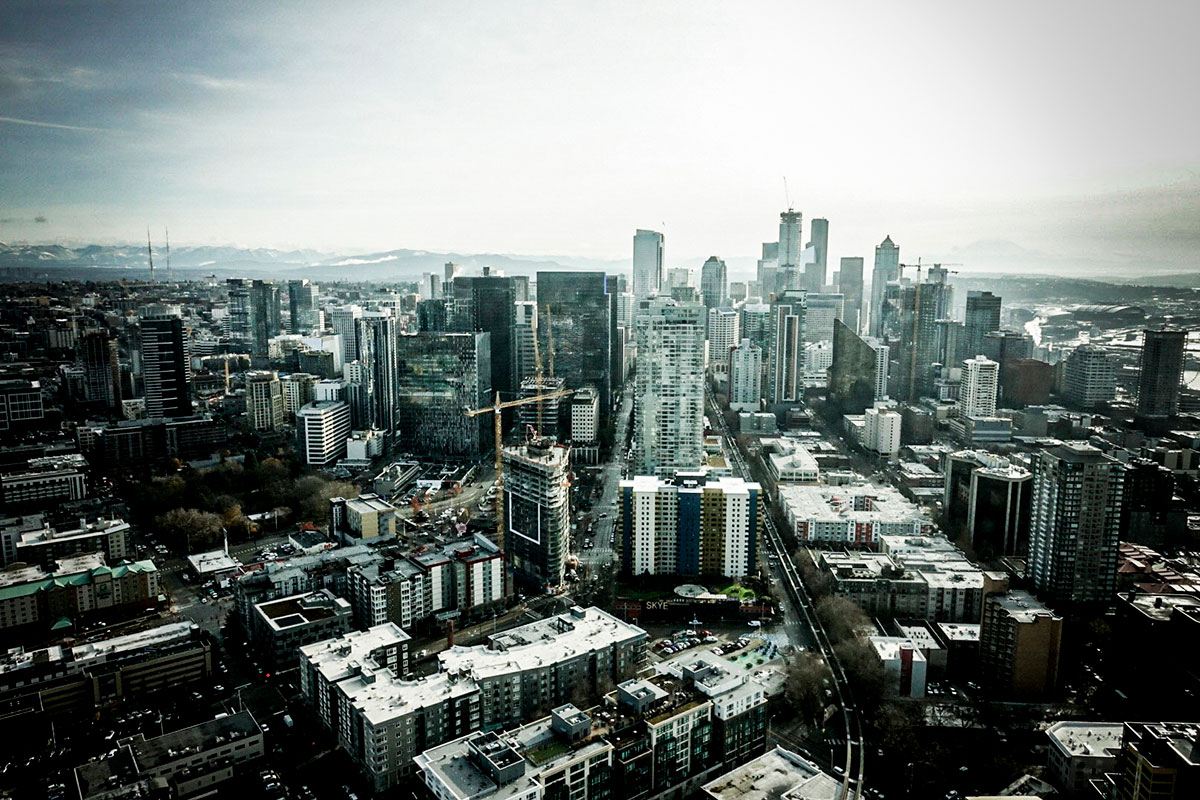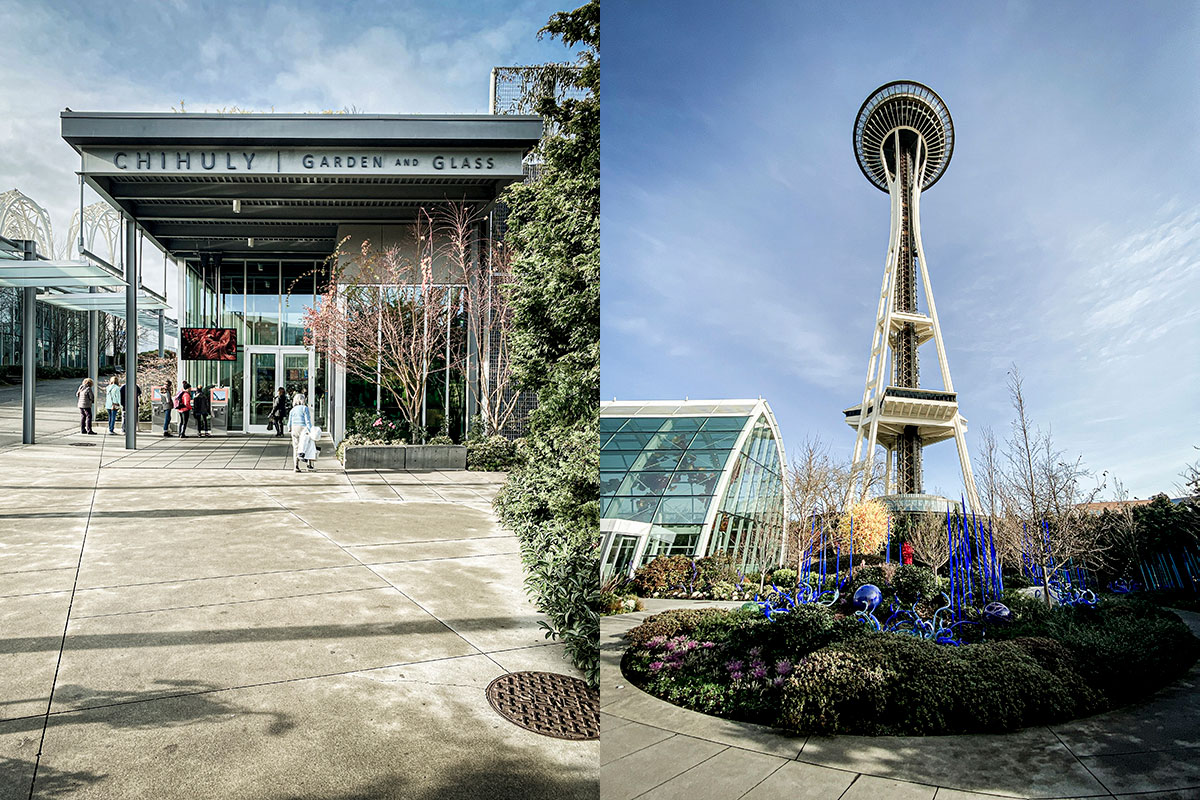 I definitely prefer Seattle to New York. I even thought I might want to move there. In my opinion, the exhibitions and UI/UX at their museums (we went to the Museum of Pop Culture and the Chihuly Garden and Glass) were fantastic, plus the graphic designs around the city were more modern than those in New York.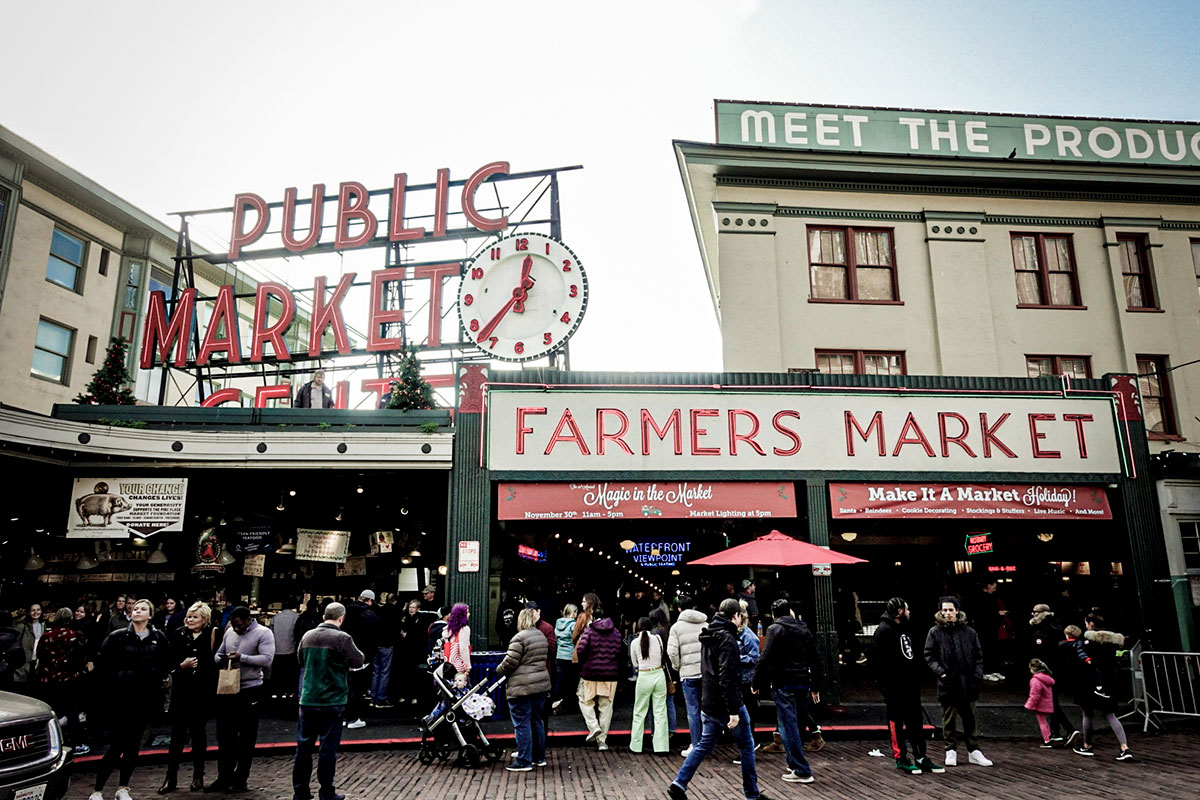 On Thanksgiving,
we were in Kennewick
The day before Thanksgiving we drove to Kennewick, where one of Anthony's older sisters lives with her family. It took about five hours from Seattle by car. There were about 20 adults and kids in total, and I was so nervous because I am not good at talking with those whom I am not well acquainted with and I am still not confident that I speak English very well. However, we had a delicious Thanksgiving meal and we also went shopping at 7 a.m. on Black Friday. I had good experiences with American culture on this trip.